As businesses across the globe slowly start resuming normal activities, many young people are considering starting a career in real estate. Having been in the real estate industry for many years, we do understand the attraction the job of a real estate agent holds for many people.
People consider this to be a relatively strong industry and a way for them to earn a lot of money. Now, we at Dorrmat completely agree with the former part. Yes, the real estate industry is one of the few that managed to have grown even during the pandemic year. However, we believe that similar to other professions, the real estate career also requires dedication and hard work to achieve success.
Therefore, in this article, we are going to take you through the requirements and benefits of choosing to become an agent, so that when the time comes for you to make a career choice you are fully informed.
Is a Career Path in Real Estate Right for You?
There are always two sides to every story, and a real estate career is no different. Below is a look at a straightforward look at the pros and cons of a career in the field of real estate. Imagine working for yourself in a flexible career with an annual earning potential of $100,000 or more. There are two sides of every story - but there are always positives and negatives about a career like being an agent or working in a different field of work.
How to Become a Real Estate Agent
There's no national real estate license, so you'll need to meet your state's unique licensing requirements. For example, if you live in California, you'll need to pass the California real estate pre-licensing course online before taking the final exam. Once you have your broker license you can work independently and hire real estate agents to work for you. Between the licensing course, exam, and start-up expenses, you might want to budget anywhere from $1,000 to $3,000. In some cases, you can expect to spend about four to six months getting your agent license. Eventually, you may want to become a broker, in which case you'll have to meet additional educational and experience requirements.
You'll Enjoy Flexible Hours...Sometimes
Many real estate clients will be punching time clocks or will be confined to set working schedules. You often have to work nights, weekends, and even some holidays. You can set your own hours, and you can move them around to accommodate your personal needs. If you like to pick up your child from school, you can do that. If you need to get home at the end of the day, you may not work until 5:00 p.m. Monday through Friday or after the weekend.
Do You Crave Independence?
As a real estate agent, you have the freedom to grow your business as you choose. You are likely to be classified as an independent contractor. You own your own real estate business, and that you're ultimately in charge of your own success. You'll need the self-discipline to make sure that you actually work, and succeed, so you're the boss. You'll never have to clock in or account for your hours with a boss. So you're the boss.
Administrative Duties
Being a sales agent or broker requires managing a heavy load of administrative tasks. Legal documents must be accurate and events must be coordinated for multiple listings. Do you have the organizational skills and drive to get these administrative duties done on a regular basis? Consider if you're detail-oriented and good at paperwork. Are you able to juggle multiple tasks on a deadline? Are you willing to do it? Are you good enough to handle the paperwork and deadlines on a daily basis? If so, you might have to take care of everything in order to get your job done.
The Requirements To Become A Real Estate Agent
Let us start with the basic requirement necessary to begin your career as a real estate professional and how these requirements actually make becoming real estate agents one of the best career choices.
Minimal Education And Financial Cost Barrier
The primary reason why young professionals should consider a career in the real estate industry is because of the minimum education requirements and the relatively lower financial expenses needed when compared to other professions.
In terms of education, you need to be a high school graduate, a college education is not a mandatory requirement. This means that you can decide to start your career straight out of school. You could also start working as a real estate agent and choose to continue studying. The real estate industry offers you the flexibility of arranging your schedule.
In terms of financial expenses, the costs involved are minimal and certainly affordable to most young professionals. Also, the initial expenses to start your career as a real estate professional is on the lower side as well when compared to other professional fields.
Licensing Exam Requirements
Unlike other professional qualifications, the requirements to obtain a real estate agent license are fairly simple. You would have to check what are your state's rules and regulations for obtaining a real estate license.
In all states, you would be required to enroll in a real estate training course and undergo a fixed number of hours of education. Upon completing this you will be eligible to appear for the real estate licensing exams, which are in the multiple-choice test format.
Once you have obtained your license, you would need to join a brokerage and you are ready to start offering your services to the buyers and sellers.
Personal Benefits Of A Real Estate Career
Now, we will outline the advantages that you would get on the personal front.
Be Your Own Boss
One of the main attractions of this career is the fact that you will get an opportunity to be your own boss and the independence of taking all the business decisions on your own is indeed a major point of benefit. Once you have become a realtor, you are responsible for managing the budget, develop your working schedule, work on expanding your network and professional skills, and much more.
The best part is that the effort is rewarding.
Flexible Schedule
The other main draw of this career path is the flexibility to decide your own schedule. A lot of young professionals want to have a better work-life balance. they want to spend time with their family and put in the hard work to make their company a success. Although you may have to initially work on weekends, once you have established yourself then you do have more freedom to decide the course of your day.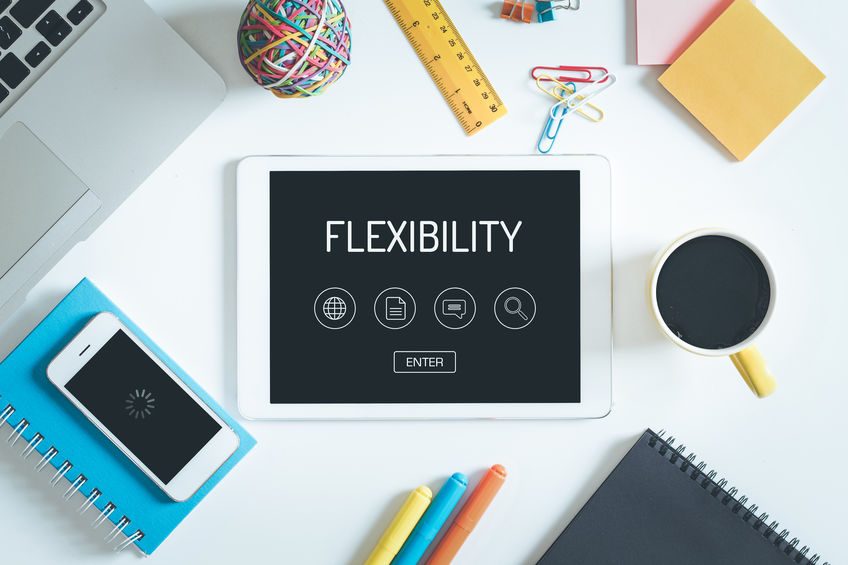 Good Income Potential
People are also inclined towards this career as they believe it has the potential to earn a good income. Although it is not a job where you will be wearing a fixed salary in most cases, as a real estate agent is paid on a commission basis. The annual earning of a real estate agent are entirely in their hands. They get to determine the paycheck amount. This is certainly an exciting prospect for most individuals. You can even opt to join the National Association of Realtors (NAR),which will draw more potential clients. As long as you have a good head for sales and the ability to maximize house selling your earning potential is in your hands.
Professional Advantages Of A Career in Real Estate
Now we will switch our focus towards the professional benefits of opting to be a real estate agent.
The Technological Advantage Of Online Real Estate Platforms
As a new agent, you do not have to incur a lot of expenses to start your business. By registering on a leading real estate platform like Dorrmat, you would have a lot of value addition to your business. From providing you a quality real estate leads, a lead capture facility, backend CRM, branded presentation, and many more features.
Platforms like Dorrmat are going to enable you to acquire more success in a short period by helping you market your services. The combination of technology and real estate business acumen is going to be the future of the real estate industry.
Helping People Achieve Their Real Estate Dreams
Your growth in this career is entirely dependent on your vision and willingness to put in the hard work. People invest a lot of cash to fulfill their dreams of owning a house or property. Your clients depend upon you to carry out the transactions in their favor and help them get the right price. Every sale that you record is an example of the development you have achieved. You can even choose to become a real estate broker and set up your own brokerage, which will definitely take your earnings to a higher level. So by helping people achieve their dreams you can bring your own dreams to reality.
Summary
In this article, we have provided you with a basic outline of how becoming a real estate sales agent is one of the most promising careers out there. This career choice can lead to a successful real estate career. The low investment cost when compared to the thing income potential definitely makes a real estate agent worth the effort. Yet, remember getting a license is only the first part, and many agents deal with feast or famine. This is why getting in business with the right team is critical.
As mentioned earlier, this is one of those careers that depend on attracting more clients, as such the jobs in this field are challenging but it is also highly rewarding for those who are inclined towards an independent career, are interested in working with new people, and ultimately wish to be free from the monotony of a regular desk-bound career.